1. He looks so sweet… Oh, that's why.
2. We hope the owner washes the toys before returning them…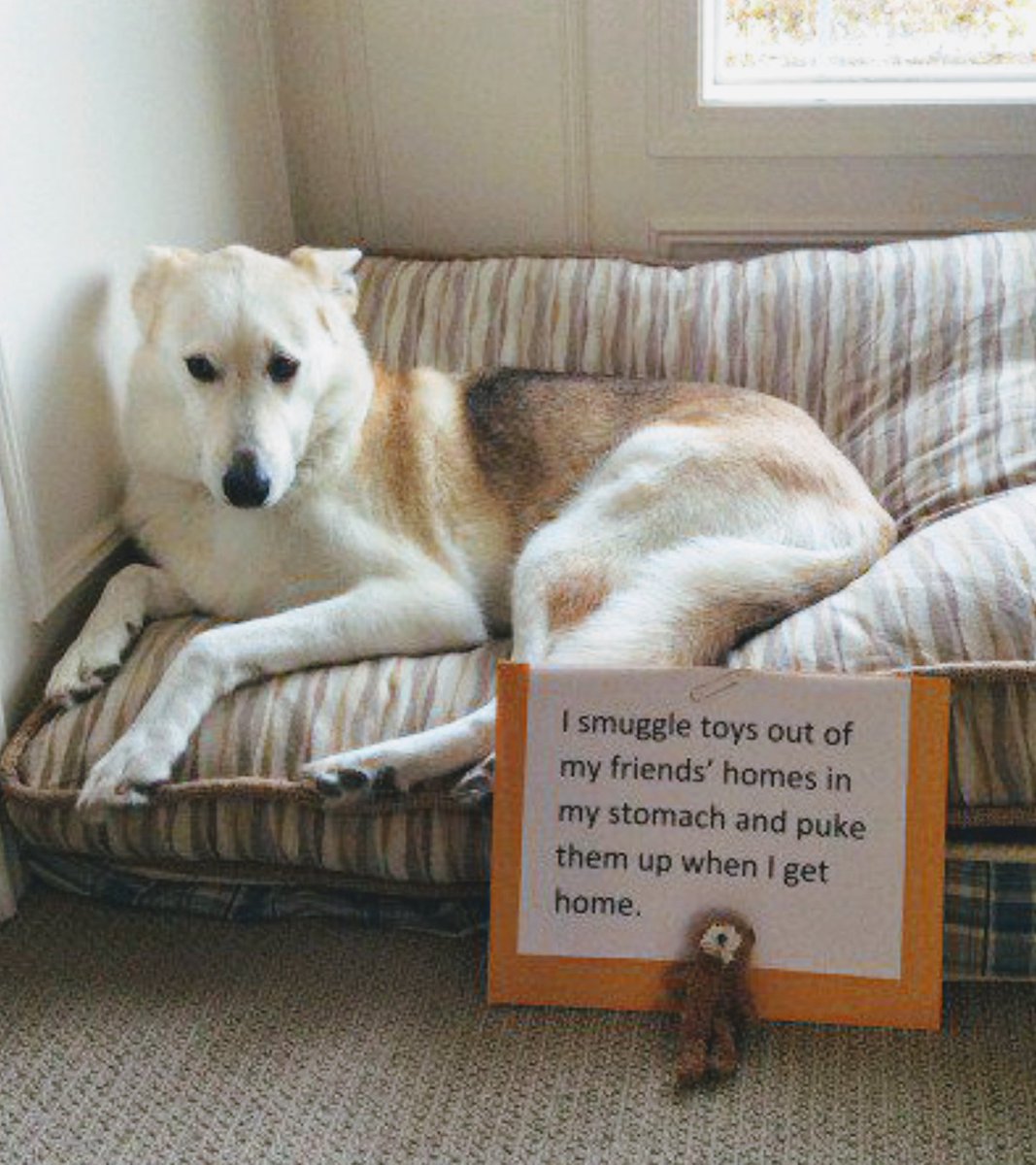 3. What a convincing smile!
4. Penitent to the extreme.
5. I don't see a problem here. I don't see anything, really.
6. Oh. Hi there.
7. Do you still… love me?
8. I have no IDEA where your lunch went.
9. You're right, mom! Feather pillows are the best!
10. It needed my signature.