Parenting can be tedious. Your job, cooking, cleaning, laundry and on top of that Kids with all their needs and demands, can make life overwhelming. A few parenting hacks can go a long way in keeping a peaceful house and more importantly some peace of mind.
1. Grab a permanent marker and turn that 'mega building project' into a learning experience too.
2. Turn that old DVD case into and inexpensive coloring pad.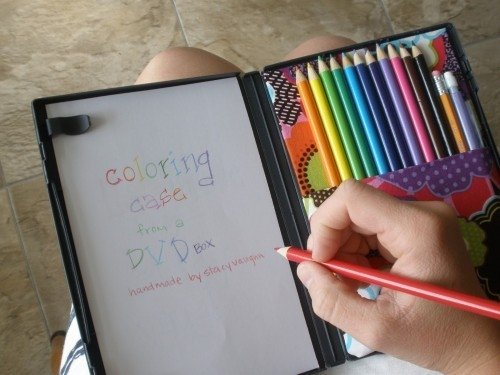 3. As a parent, especially if you two young kids , its common to see them fight with each. So if you want a piece of mind, get them a shirt like this. This will greatly help you make them get along.
4. Having a pool noodle glued to a door seems unusual but is just what you need to keep those little fingers safe.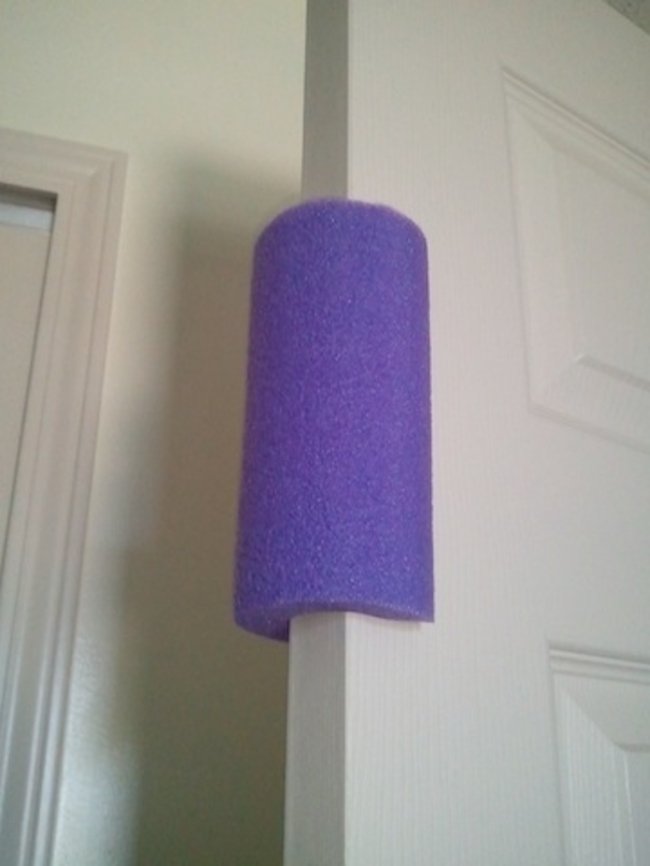 5. You can still garden and watch the baby without worrying about the bugs and flies.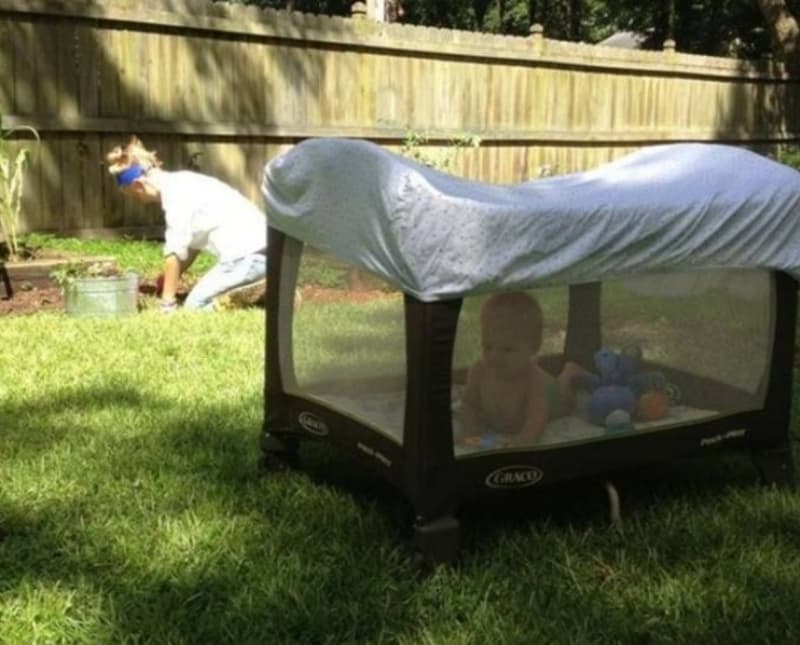 6. Security is important particularly if your kids are the outdoors kind. Better safe than sorry.
7. Use a muffin cup and enjoy your popsicle without it running down your arm. 
8. Here's a guide for stain removal, for stains your kids encounter almost every day.
9. Kids can be wasteful. Putting a marker on the wall for them to measure toilet roll can teach them otherwise.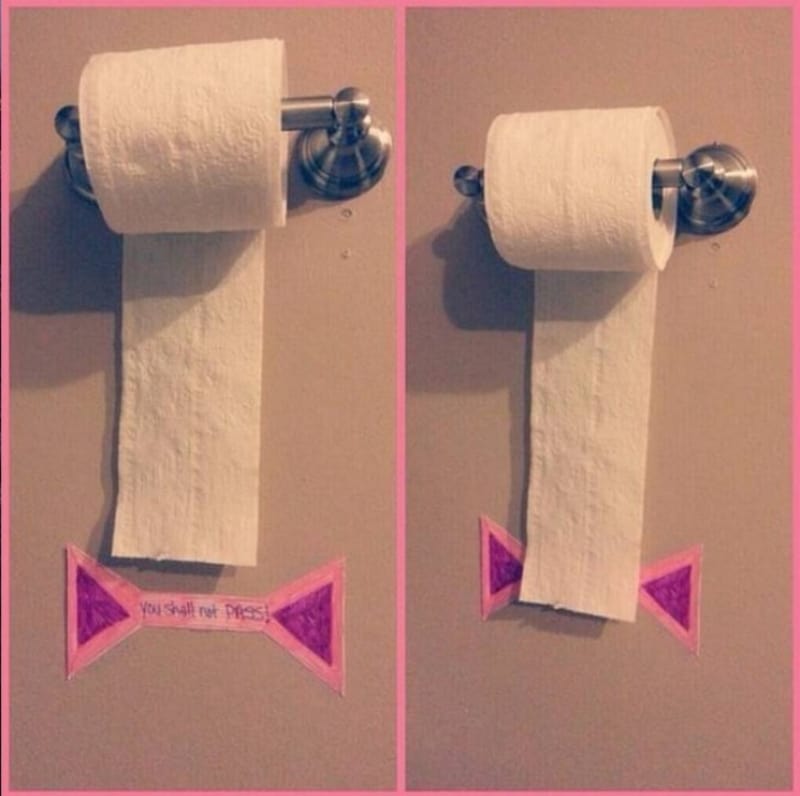 10. So the baby has outgrown his crib, no need to let it gather dust, why not repurpose it into a desk for drawing and homework. Simply pull out one side of the crib, place a thick black board and some hooks.
11. One rubber band tied on both knobs keeps the kids from locking themselves up in the bathroom.
12. Cleaning can be fun for kids when approached in the right way, usually as a game.