Indian prime-minister Mr. Narendra Modi is nothing lesser than a real world magician. He is the second most followed world leader person on twitter. He is not only famous in India but in the whole world too. He even secured a position in the "Times 100 influential people".
Here are some of the things we all can learn from Mr. Narendra Modi:
1. Always wear nice. Why? Because it makes you confident
If you want others to consider yourself a hero then the first thing you need to do is- make yourself believe that you are a hero.
It is a psychologically proven fact that you feel good and confident when you are certain that you have worn nice clothes.
Do you remember that time when you wore your favorite clothing and you felt  REALLY GOOD? Yes!
Dressing nice makes it easy to face the world because it indirectly increases your confidence and clothing is an art- we all can learn from Narendra Modi.
Unlike other world leaders and other prime ministers- Narendra Modi is known for his great choice in clothing. He even takes care of his watches and other accessories.
So next time- when you are about to go out from your home- Be properly dressed.
2. Does not matter how tense your life is- NEVER FORGET TO ENJOY YOURSELF
The second thing we can learn from Narendra Modi is- never miss to ENJOY. Narendra Modi sleeps for hardly 4-5 hours a day. A person sleeps  only for a few hours if he has lots of responsibilities on his head and when you have many responsibilities to bear then you are always stressed.
When Narendra Modi visited Japan- he played DRUM alongside drummers. He played drums in Africa and in Meghalaya too.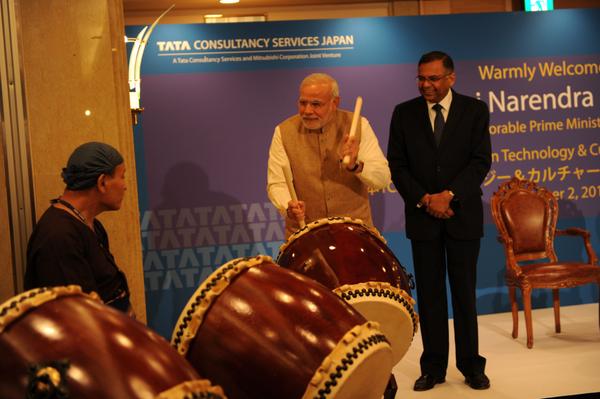 He also periodically gets involved in various traditional cultures of various parts of India and takes part in them proudly.
Remember. Always enjoy yourself. Does not matter how messed up your life is.
After all- YOLO!
3. Meditate. Always
These days,  youngsters do everything but they rarely meditate. According to most of the youngsters "THIS IS NOT THEIR CUP OF TEA".
Well, guess what? You are pretty wrong.
There have been hundreds of super successful people who always advice to meditate on a regular basis. You might not understand it- but it calms your mind, makes you positive and ultimately helps you to achieve your dreams.
Do you think we can learn more things from Narendra Modi? Let us know in the comments.