In mid-May, a strip mall located on the Northwest Side of San Antonio caught fire. The San Antonio Fire Department arrived on scene about 9:00 PM that night.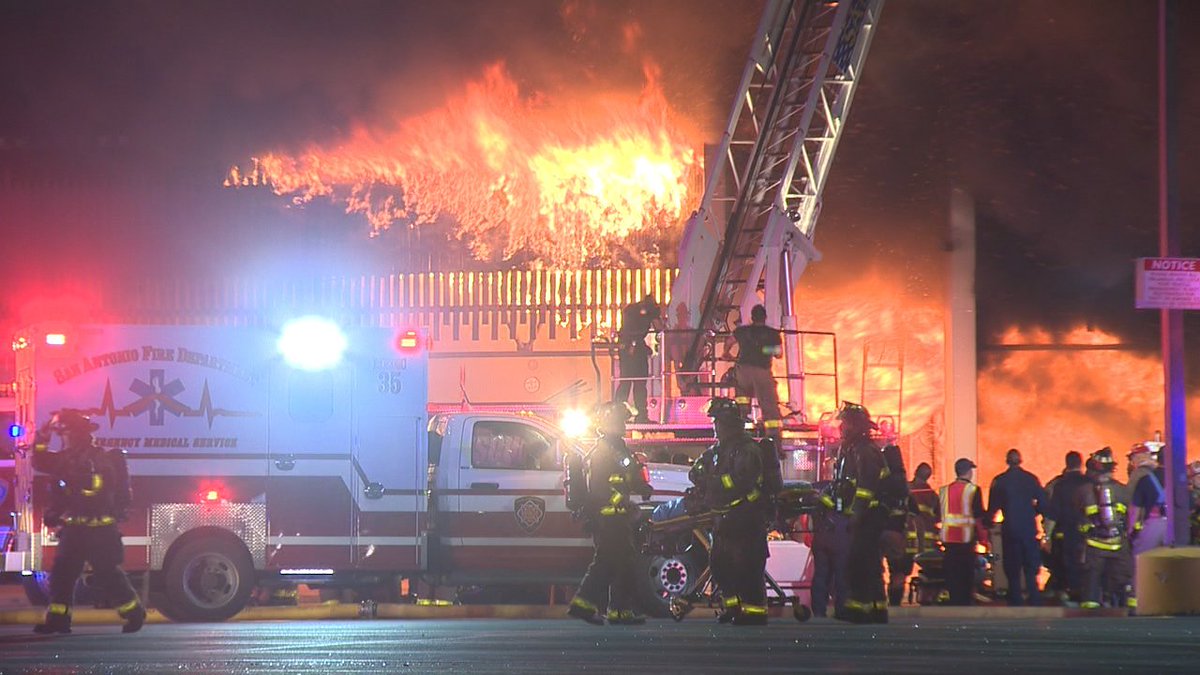 Conditions continued to deteriorate as firefighters battled the blaze. Due to the size of the fire, firefighters were told to evacuate the building about an hour after arriving.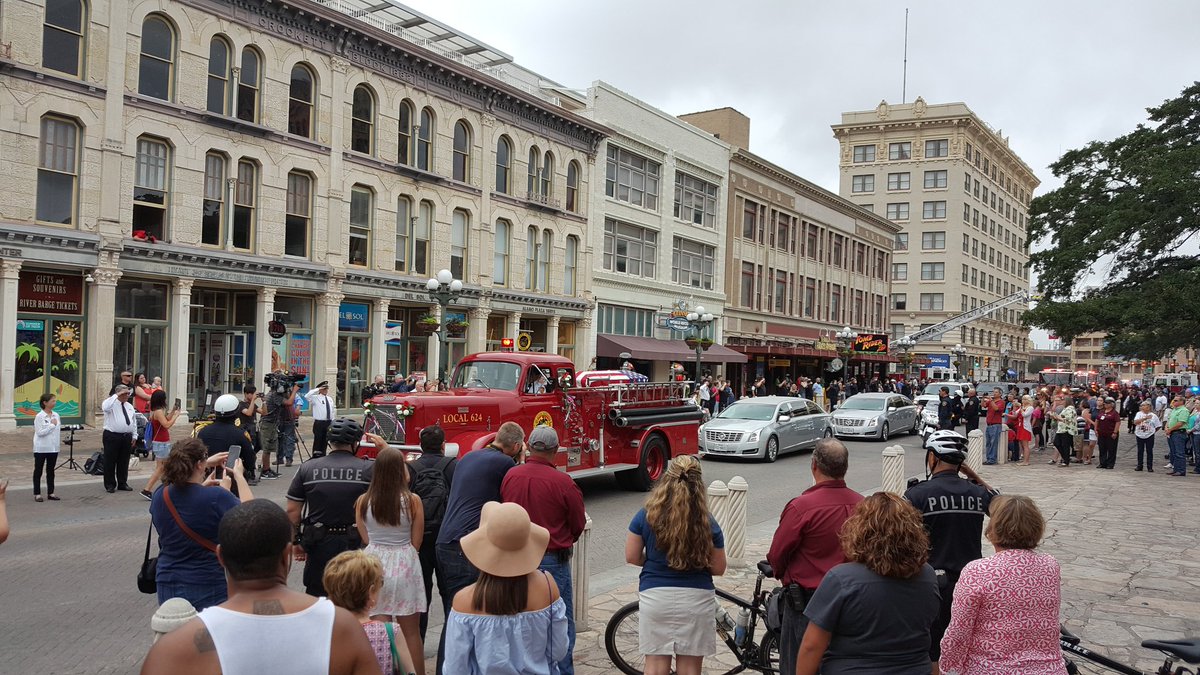 Shortly after the evacuation, at approximately 11:00 PM, the fire department realized one firefighter had not evacuated the burning building. That firefighter was Scott Deem.
Unfortunately, Deem lost his life in the fire. He was a 6-year veteran of the fire department. As well as the father of two children, with another one on the way. In addition to Deem's death, the fire also resulted in two other firefighters being injured.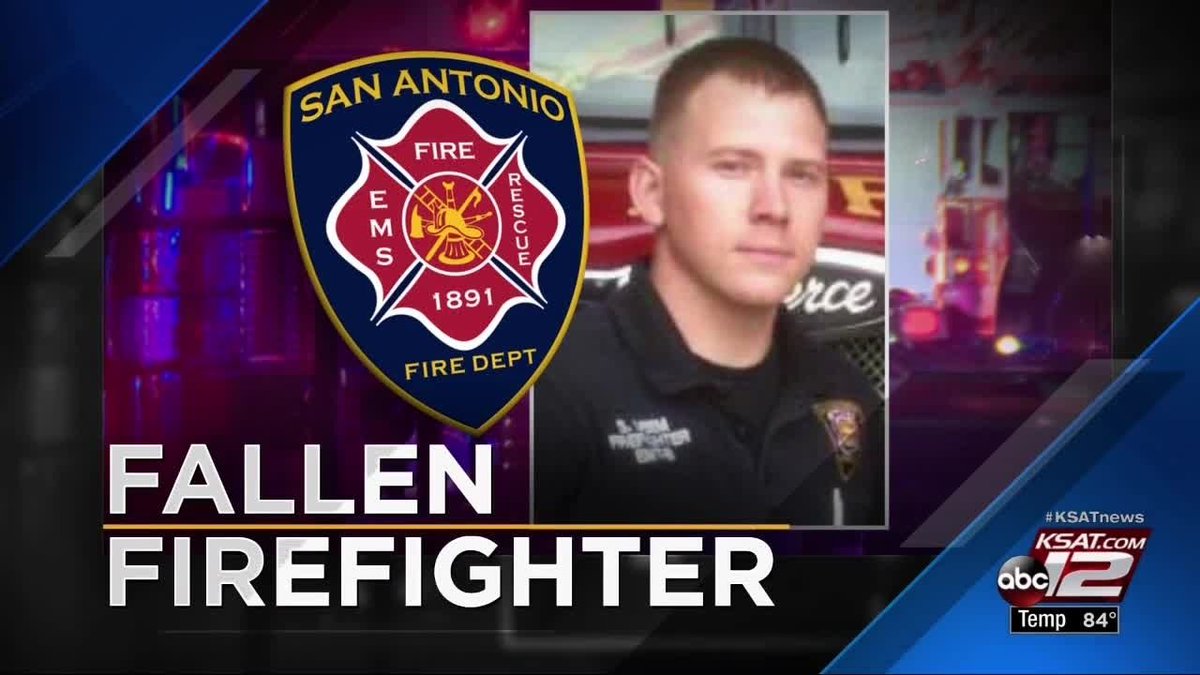 As expected, Deem's sons are going through a slew of emotions. This is no exception when it comes to his son, 7-year-old Tyler.
About a week after his father passed, Tyler returned back to Lieck Elementary School, where he was a first grade student.
The day Tyler returned to school was, in fact, a very special day for him. This was the day he would graduate from first grade. As a way to honor his father, the soon-to-be second grader wore a San Antonio Fire Department uniform at his graduation.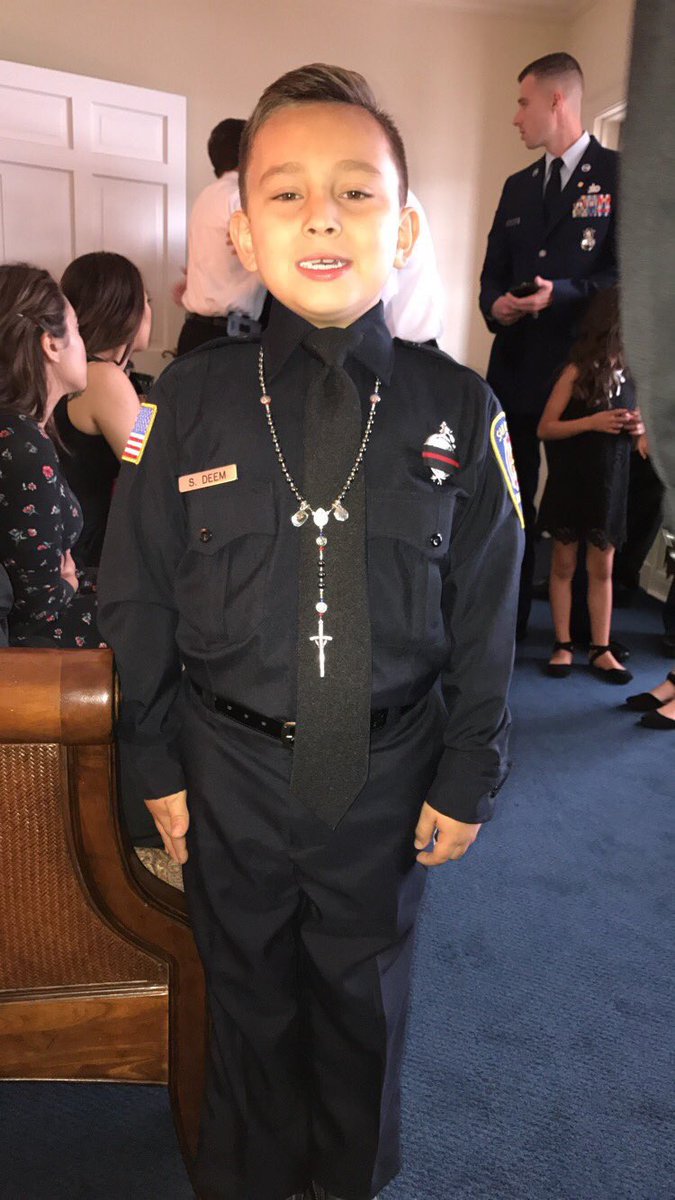 In addition to Tyler graduating, there was something else that was extra special about this day. It was what he saw when he looked into the crowd of people that were attending the ceremony.
Lined up on the back wall, attending the graduation ceremony, were 50 firefighters from the San Antonio Fire Department. These firefighters were there for one little boy. That little boy was Deem's son Tyler.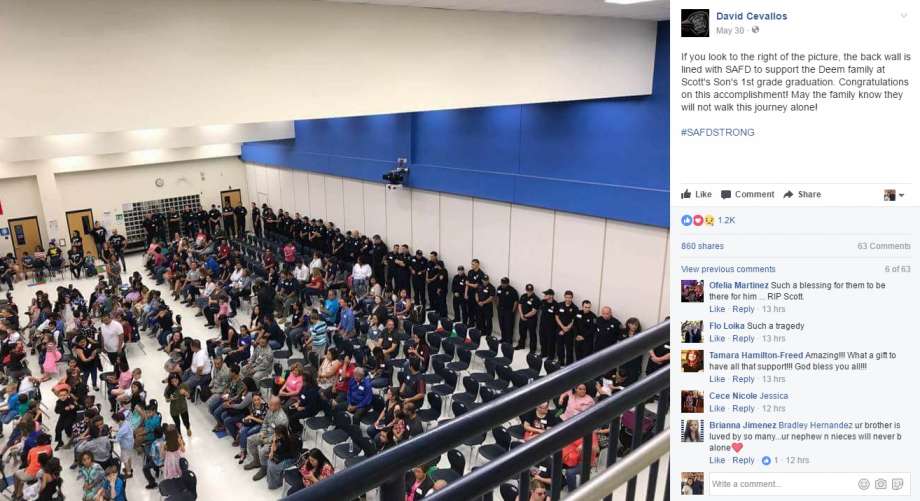 Due to the sensitivity of the situation, the firefighters did not want to bring attention to them attending the ceremony. So, unknowingly of the fire department and media, they privately planned to attend Tyler's graduation.
During such a hard time, these San Antonio firefighters brought a smile to Tyler again.