It's true as they say, "One man's trash is another man's treasure." For Colombian garbage collector Jose Alberto Gutierrez, this statement couldn't possibly be truer.
But he hasn't kept his treasure to himself. Instead, Gutierrez built a library out of the books that he had found in discard bins over the span of the past twenty years and opened it up to the children of Colombia. 25,000 books amass this impressive literary collection that he keeps on the ground floor of his home. His obsessive passion for this pursuit began two decades ago, when he found a copy of Anna Karenina in the trash.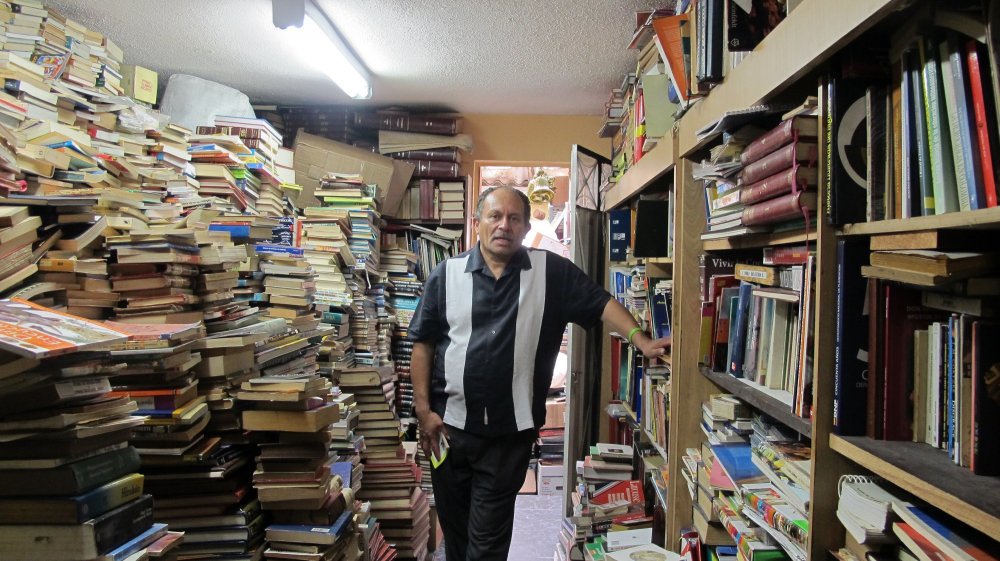 The rest is history.
The 55-year-old garbage collector was considered a bit odd by his co-workers for his tendency to look through other peoples' refuse for good reads. But as his fame has grown, so has the amount of support that Gutierrez has received-including from his fellow drivers. They've even started looking through garbage themselves and bringing him any books that they find.
"Lots of people mocked me. They would laugh when they found out about my project. But now 20 years later, they are amazed," he said of how people initially responded to his unusual hobby.
Local newspapers hail him as "The Lord of the Books," and he's even begun receiving donations from people who wish to see his library expand to include even more.
And Gutierrez's dreams don't end there! It is his dream to trade in his garbage truck for a truck big enough to haul his books in as he travels across Colombia, spreading the love of reading.