By now, most of the world is quite familiar with the Islamic State in Iraq and Syria (ISIS). In February, according to CNN, ISIS inspired or conducted 143 attacks in 29 countries. Combined, these attacks have left over 2,000 dead and thousands injured.
The number of attacks and casualties ISIS takes credit for continues to rise. In fact, this is happening on almost a daily basis. Just last month the group said they were behind the attack at Manchester Arena. The attack left 22 dead and dozens injured.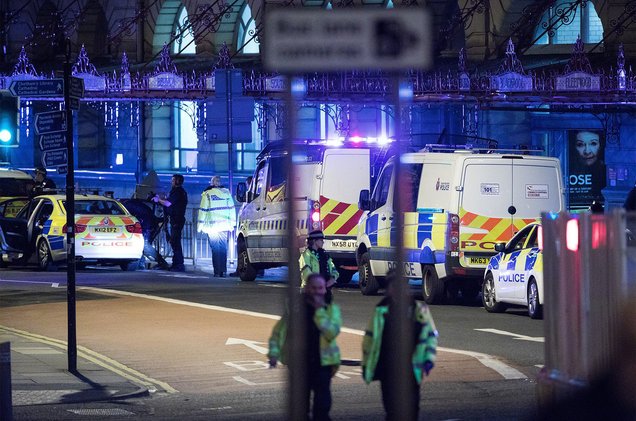 ISIS is well known for the propaganda they spread on social media. The group follows a 34-page guide on how they should communicate via apps and social media.
This is a tactic used to keep others' from knowing their plans. Some of the approved apps are also used to hide the location of ISIS recruits.
As at least 19 are confirmed dead, ISIS propaganda starts to appear and attempt to claim responsibility for the explosions in Manchester. pic.twitter.com/mORp8vRLST

— The Montreal Times (@montreal_times) May 23, 2017
There's one woman who still is able to keep a close eye on the group. Rukmini Callimachi is a Correspondent for the New York Times who covers ISIS and al-Qaeda. Rukmini is often one of the first ones to post to social media when an ISIS inspired attack happens.
Rukmini spends hours upon hours watching apps that ISIS recruits often use. She posts and explains screenshots of encrypted messages between ISIS recruits on her public Twitter account. Rukmini also composes articles for the New York Times explaining how the group works.
1. Hello world, today I bring you a piece I've been working on for months about how ISIS "remote-controls" attacks: https://t.co/OB8HzRECfe

— Rukmini Callimachi (@rcallimachi) February 4, 2017
The terrorist group has made it clear they are NOT happy that Rukmini has the ability to get behind the scenes. One ISIS member went as far as listing her on a "Wanted to be killed" list. The list was posted on Twitter.
The claim didn't seem to bother the New York Times Correspondent. She replied back to the Twitter post with no hesitation. Rukmini stated that if they were going to threaten her, they could at least spell her name right.
13. Note to ISIS: If you're going to threaten me, at least spell my name correctly. Otherwise, you just look dumb: pic.twitter.com/DwGq9Rx5Uf

— Rukmini Callimachi (@rcallimachi) May 23, 2017
Rukmini may be sharing information with us on behind the scenes ISIS operations. But, in a recent reply to the terrorist group, she makes one thing clear. She's not a snitch and she's just doing her job. That job is journalism.
9. ISIS members are not too plussed that I'm in their channel. Dear ISIS, I'm not a snitch. I'm reporting on you. It's called journalism pic.twitter.com/pPkxhvkZhB

— Rukmini Callimachi (@rcallimachi) June 1, 2017
If we must say so ourselves, we think Rukmini is doing a great job. In many circumstances, she's giving us the information the media refuses to share.