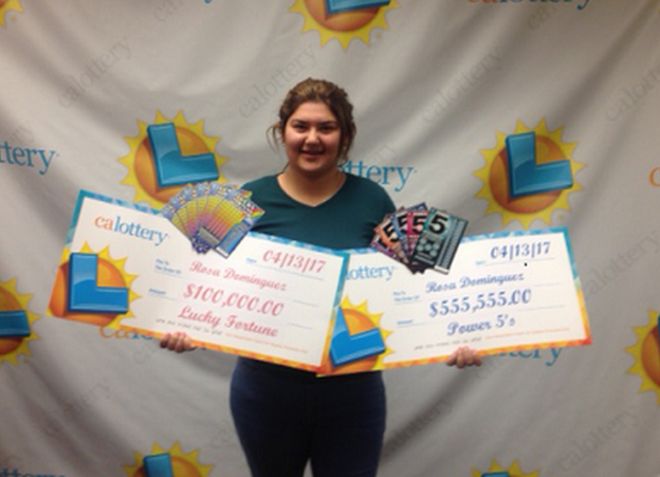 Sometimes life can be so harsh, of course, epitomised by high unemployment rates, and high prices of basic commodities to the verge of giving up. However, it is always darkest before dawn.
Rosa Dominguez is a 19-year old teenager hailing from California. She could have been just a teen leading an ordinary life but luck came her way. She had been consistently participating in the lottery. I just imagine the number of players she was competing against. Considering that the lottery is all about chances, I would not recommend anyone trying a hand.
This courageous teen purchased a $5 scratch-off ticket at a gas station. I presume that was a balance after fueling her car or buying some items. However, that would be her ticket to greatness. Later on, she learnt that she had won $555555. Rosa said that she 'just wanted to cry' upon learning that she was a winner. She was nervous and at the same time overjoyed. Her life had taken a different positive turn altogether.
She did not stop at that. A few days later at another gas station, Rosa bought another $5 scratch-off ticket. I believe that this time she was doing it just for fun. Sometimes also gambling can be addictive especially if you win for the first time. This girl seemed to have rubbed the gods the right way as this time she won $100000. This is quite a huge sum. The lottery, however, refused to state the dates in which the tickets were purchased.
Dominguez collected her $655555 in total winnings and plans on buying herself a new car and doing some shopping. This is a huge boost to her and her family as she still would be left with a lot of cash even after purchasing a new car. I would not advise anyone to follow Rosa's path of buying lottery tickets. I believe that it was her luck. We would not know how much she spent before her big win came through, and it came just at the right moment for her.