Many know him as one of America's most notorious prisoners. The famous National Football League (NFL) star was acquitted of the murder of his ex-wife Nicole Brown and her friend Ron Goldman in 1995, a case was famously broadcasted for 134 days. Later, in 2007 he was arrested in a botched robbery in Las Vegas and has since been charged with a number of felonies including kidnapping and armed robbery. He has served nine years of the 33 year sentence in prison.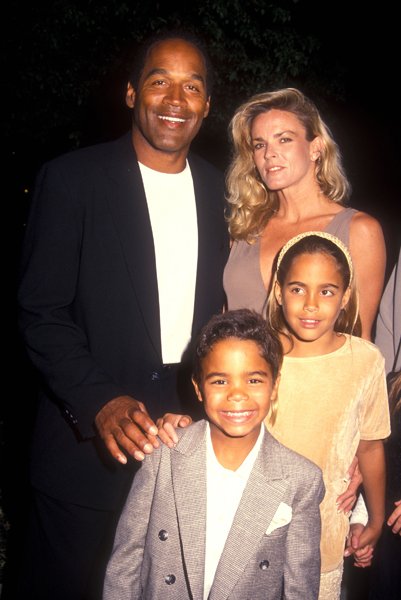 With a possibility of walking free as of 1st October 2017, following the Nevada Parole board hearing on Thursday 20th July 2017, the entire world has turned their eyes on the hearing. A lot has been said about his past, his present and expected future lifestyle in the event that he is released. But did you ever wonder what became of his four children?
Apparently, O.J Simpson has worked tirelessly to keep his children off the media and the public while in prison. During the last parole hearing of 2013, none of his four children was in attendance and the public was amazed by the fact that he was pleased with this. What we did not know was that he had pleaded with them not to show up. Speaking to the Nevada Parole board members he said, "understand that I have worked diligently to keep my kids out of the media over the years to the point where people wouldn't recognise my kids other that my oldest daughter, and even though they all wanted to come here, I was told a lot of media was going to be around, so I asked them to write a letter."
The notorious hero has been in constant communication and remained affectionate to his children. Many though they fell apart and probably the reason why the children have not attended his parole hearings in the past. His eldest daughter, Arnelle Simpson is expected to be in the Parole hearing while the rest prefer to remain out of the public eye. Speaking to a friend, Tom Scotto, he hinted at Simpson moving to Florida which is the home to his youngest children, Sydney and Justin.
Indeed, imprisonment has not been a barrier to performing farther duties. He has painfully lamented over been unable to attend his children's college graduations and birthdays. We hope that his release will enable him make it up for the good times missed!!!!!
Credit: usatoday